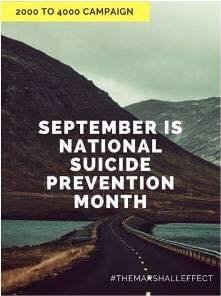 Through the generosity of Modern Woodmen Fraternal Financial, donations made to #themarshalleffect in the month of September will be matched up to $2000.
In collaboration with mental health providers, all donations to #themarshalleffect will go to financially support Evidence Based Treatment for those at risk of suicide.
You can have a profound impact on a life by making your donation.