Kristen Marshall – Ryan's Momma & CEO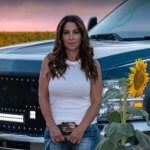 Losing a child leaves a hole in a parent's heart and soul that never goes away. Kristen gave her everything to being a mother and she and Ryan had a relationship that many envied. "You and me against the world" is what Ryan would say about the two of them after losing his father to cancer. Kristen raised Ryan as a single parent with the love and support of hers and Ryan's father's loving families. Ryan was the light of Kristen's life and almost all those who knew him.

After losing him, Kristen dove head first into finding a way to keep other parents from feeling this pain that never goes away. Through #themarshalleffect, Kristen wishes to continue Ryan's legacy of love, compassion, and laughter by helping others just as Ryan did. Nothing can ever replace Ryan but she will keep his memory alive in all she does, especially #themarshalleffect.

Kristen has enjoyed a career in dentistry for 30 years. When not working she loves quality time with friends and family as well as her two dogs Leyna (Ryan's German Shepherd) and Livi (her new rescue dog). She enjoys travel, camping, boating and game nights with friends. Although her life without her precious son will always feel sad, she strives to enjoy every bit of life, just as Ryan did.
Suzanne Stratford – Ryan's Grandma & Treasurer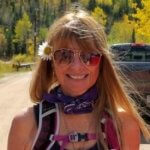 The last thing Suzanne ever thought she would end up doing is co-founding and serving on the Board of Directors for a nonprofit whose cause was to prevent suicide. She's done volunteer work, mostly in disaster response, sometimes taking her grandson along. But this role? Never did she dream it, nor did she have a desire to do it. Her role was to watch her grandson grow, marry, have children of his own … and maybe teach his kiddos to rock climb. …But this is where she is now.
Suzanne grew up in Tucson, AZ and moved to Loveland, Colorado in 1978. After numerous attempts to find the right career, she landed in a field that changes enough to keep her intrigued … Science. Suzanne earned her BS in Biology at 40 years old, and MS in Cell and Molecular Biology at 47 years old. She has worked as a researcher in both Academia and Industry. She is now semi-retired, working as a lab coordinator and co-instructor at Front Range Community College, as a bookkeeper for another daughter's business, and as Treasurer on the Board of #themarshalleffect. In her leisure time, she enjoys most anything that involves being outside, including hiking, biking, and participating in run/walk events.
Dawn Fuina – Kristen's Friend & Secretary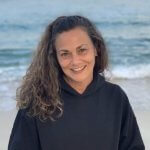 2018. A typical pre-pandemic holiday season. Everyone rushing about shopping, festive music, crowds and visiting with friends. Dawn and Kristen had been trying to make plans to see each other. Christmas came and went… and so did New Year's Day. Dawn would later learn of Ryan's passing through a message from Kristen. That message forever changed the lives of many, many people.
Dawn's involvement with #themarshalleffect first started as a volunteer; helping at events, running errands, and simply providing support where needed. When asked to join the Board she accepted without hesitation: "Ryan was such a bright light and the decision was easy. Listening to his family and friends tell fun stories of their time with Ryan or of Ryan helping a stranger in need, never gets old. This should not have happened and even if we save just one life, Ryan's light will continue to shine."
Dawn grew up in White Plains, New York and moved to Denver, Colorado in 1996. She currently lives in Centennial with her 3 children and pets. After earning her BA in Business, Dawn enjoys a career in Technical Program Management helping to evolve cloud solutions in the enterprise management space. In her spare time, she also enjoys hiking, travelling and live music.
Bryce Stout – Kristen's and Ryan's Friend & Board Member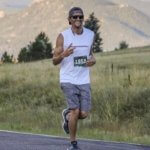 Ryan brought a quality of light, love, and laughter into the lives of others that was hard to ignore. His big heart and kind nature was always on display wherever he went, which why he and Bryce were fast to become close friends. But in the early hours before dawn on December 29, 2018, a knock at the door would change everything.
It's difficult to overstate the effect Ryan's death had on Bryce. As Kristen and Ryan's roommate, he had a front row seat to the devastating ripple effect as news of what had happened spread to Ryan's family and friends. He witnessed first-hand the grief that can only be experienced when a parent loses their child. And he experienced a helplessness that can only come from staring into a void where there used to be so much light. When Kristen first suggested the notion of starting a non-profit organization in Ryan's name, Bryce was eager to help in any way he could. From the very humble beginnings of #themarshalleffect, he helped with community outreach projects, charitable events, and fund-raising projects, all in the name of helping those struggling with thoughts of suicide, depression, and abuse.
Bryce was born and raised in Pueblo, CO and currently lives in Denver, CO. He is currently enjoying a career as an Air Ramp Supervisor for UPS. In his spare time, he enjoys frisbee golf, trail running, and live music.
Rachel Jackson – Ryan's "Chosen Sister" & Board Member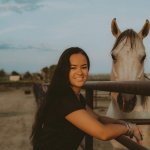 Meeting Ryan in high school and swiftly becoming incredibly close friends, more like siblings, was exactly what Rachel needed to begin branching out and embracing adventure. That is why, after his tragic death by suicide in 2018, she vowed to continue the adventure by being one of the founding members of #themarshalleffect as well as a Board Member in honor of her best friend. Rachel's expertise in social media and media marketing, as well as event coordination and public outreach, have contributed to the building of this non-profit .
Rachel Has been active in rodeo and horses for over 15 years, a passion Ryan supported her in throughout their friendship. She is an active member of the Women's Professional Rodeo Association as well as the Colorado Pro Rodeo Association. Rachel earned her Associates Degree in Liberal Arts at Otero Junior college where she also competed for the Rattler Rodeo Team in the Central Rocky Mountain Region. She went on to earn her Bachelor's Degree in Mass Media Communication from Colorado State University.
Rachel now owns and operates 1st Choice Equine Therapy, LLC an equine therapy, horse boarding, and training facility in Northern Colorado but never forgets her reason for staying active in #themarshalleffect. This non profit fuels her to keep pushing toward reform for victims of domestic violence and towards the prevention of suicide.
FOREVER AND ALWAYS. OUR ANGEL IN HEAVEN.