Need an excuse to buy new running shoes?
How about a 5k or half marathon with beautiful Rocky Mountain National Park as a backdrop?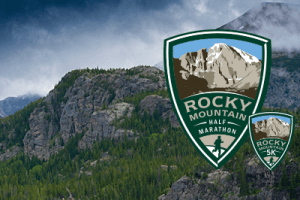 The Vacation Races RMNP half marathon and 5k charity bib program is on, and for a second year,  #themarshalleffect will benefit from funds raised.
Here's how the charity bib program works;  Rather than paying a registration fee, you can sign up for a charity bib and raise money to run or walk one or both courses.  If you choose the half marathon Saturday morning, you must raise a minimum of $1000, or pay the difference.  To run the 5K Friday evening, you must raise $500.  Funds raised by joining our team through the charity bib program (less admin costs for Wander Project) will go to #themarshalleffect to continue funding therapy for individuals at risk of suicide.
To learn more about the race, check out Vacation Races.
For more information about Wander Project and charity bibs, check out our page.
To sign up to for the race or make a donation, use this link.